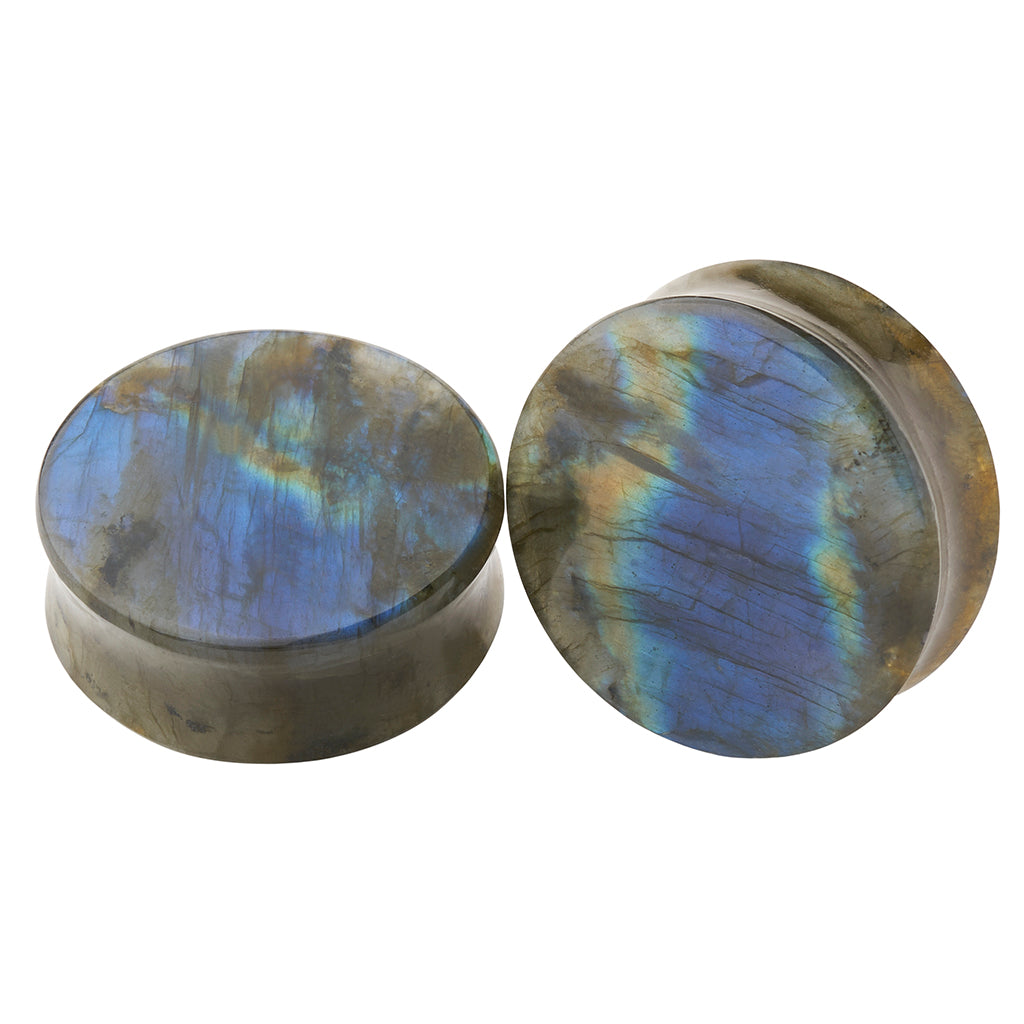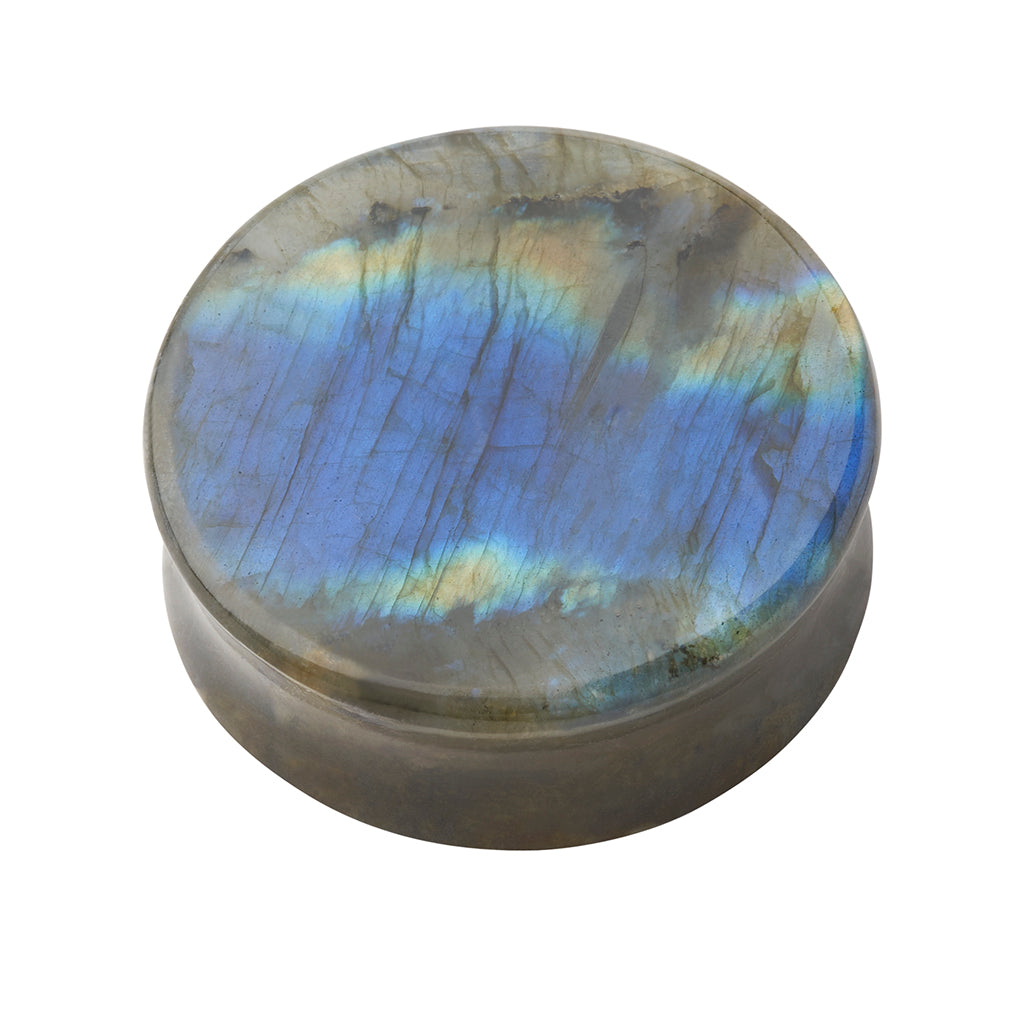 Labradorite A Grade Double Flare Flat Plugs
Available in 5 sizes.
Size: 25.5mm (1")  Weight: 50g/pair (Please note this size is NOT FLAT. They are regular double flare - A grade)
Size: 28.5mm (1-1/8")  Weight: 58g/pair
Size: 32mm (1-1/4") Weight: 74g/pair

Size
: 38
mm (1-1/2")
  Weight: 102g/pair (pictured)
Size
: 44.5
mm (1-3/4")
Weight: 137g/pair


*Due to the nature of stone, please expect variations in color and/or markings.