Design & Craftsmanship
Diablo Organics is an award-winning body arts jewelry company located in Austin, Texas. We design and create the highest quality jewelry from organic materials including amber, brass, hardwoods, stone, ammonites, megalodon teeth, fossils, mother of pearl and others.
Jimmy Buddha, Head Honcho
Born in Texas, but having lived and traveled all over the world, Jimmy Buddha is an entrepreneurial-nomad with more than 20 years experience in the jewelry industry.
He started creating jewelry in the early 90's, while traveling through the Americas, Europe, Asia and Africa to help pay his way. During these early years, he focused his energy on picking up skills such as carpentry, welding, glass blowing, and what would forever change his path, Body Piercing.
He realized that specific jewelry design for the body-piercing world was an uncharted market. With inside knowledge, connections and a taste for adventurous-travel, he started drawing inspiration from the cultures he visited; designing unique pieces and developing his own style. Manufacturing and sourcing materials worldwide, he has built a solid international network in various hubs around the world, focusing on the specialized skills available in each area.
Jimmy Buddha has created multiple brands distributing his product worldwide with full command of the entire process: Design, International Logistics, Manufacturing, Marketing, Sales, Distribution and Warehousing. His personal involvement at all stages, Creative and Operations, account for the success of his business.
Tasha Murphy, Sales Manager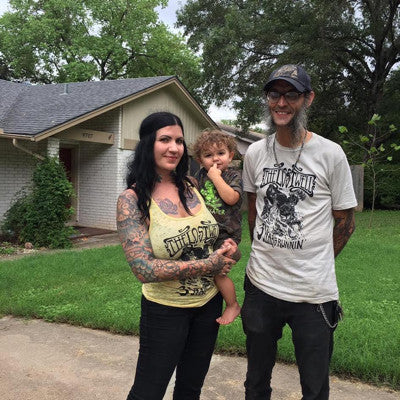 Tasha is our JILL OF ALL TRADES and the epitome of calm.
When she's not keeping the office glued together she enjoys running a bar/music venue (The Lost Well) with her amazing husband.
She is very passionate about this endeavor, because she has always wanted to make a home for local bands and music in-general.
She is also blessed with a little bundle of joy she's kept alive for 9 years <3<3
A surprising fact about Tasha is that she is a master tap dancer with 16 years of experience, which is probably how she tapped her way into our hearts here at Jimmy Buddha Designs.
Tasha is happy being a part of the behind the scenes world of body modifications with 10 years of experience as a piercer. Although she misses piercing, she loves helping our clients with their jewelry needs and desires.
Lauren Wagenman, Road Sales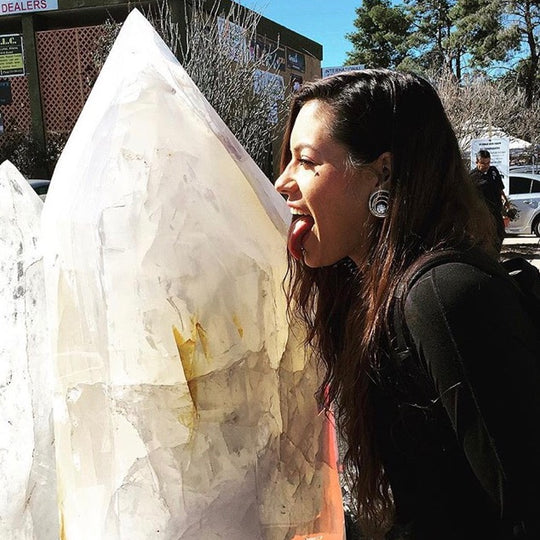 When Lauren isn't holding down the fort at conventions and festivals, she is driving cross country decorating shops with our unique jewelry.
She loves to travel, meet new faces and experience different cultures and has been a staple at Jimmy Buddha Designs for many years.
Tiffany Yoon, Photographer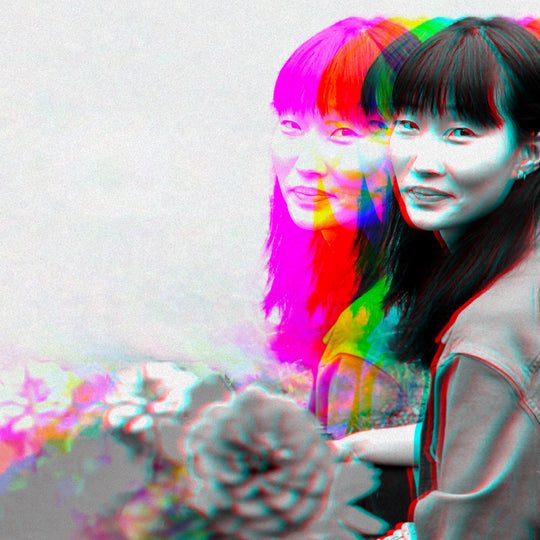 Tiffany is our in-house photographer, photo editor, and Shopify developer & manager. She is always on the look out for ways to innovate and overcome creative challenges collaboratively.  
Tiffany enjoys exploring in her garden, trying out new recipes, and palling around with her husband, sweet baby boy, dog and cat. Some surprising facts about Tiffany is that she used to play a full drum kit in a touring band, documented ballet dancers for a time, and has a background in journalistic photography & writing.
She is learning all the ins and outs of piercing jewelry, its art and history, and she is excited to help present the treasures of Jimmy Buddha Designs worldwide.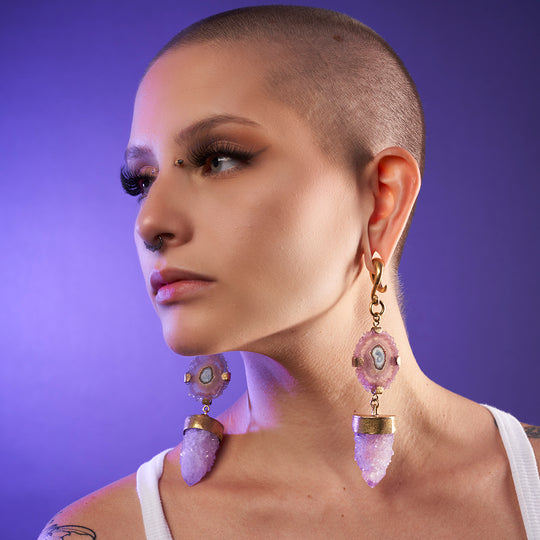 Jordan is our inventory maven, in-house model, and the overall Jimmy Buddha Designs home-base helper.

When she's not assisting with communications on the phone, she's packing up orders to get your items out to you fast!

Jordan is crucial in helping stock our latest designs, plus all the JBD staples and best-sellers. She has been apart of the body modification community for almost a decade and is currently apprenticing as a tattoo artist! Wish her well along her journey!