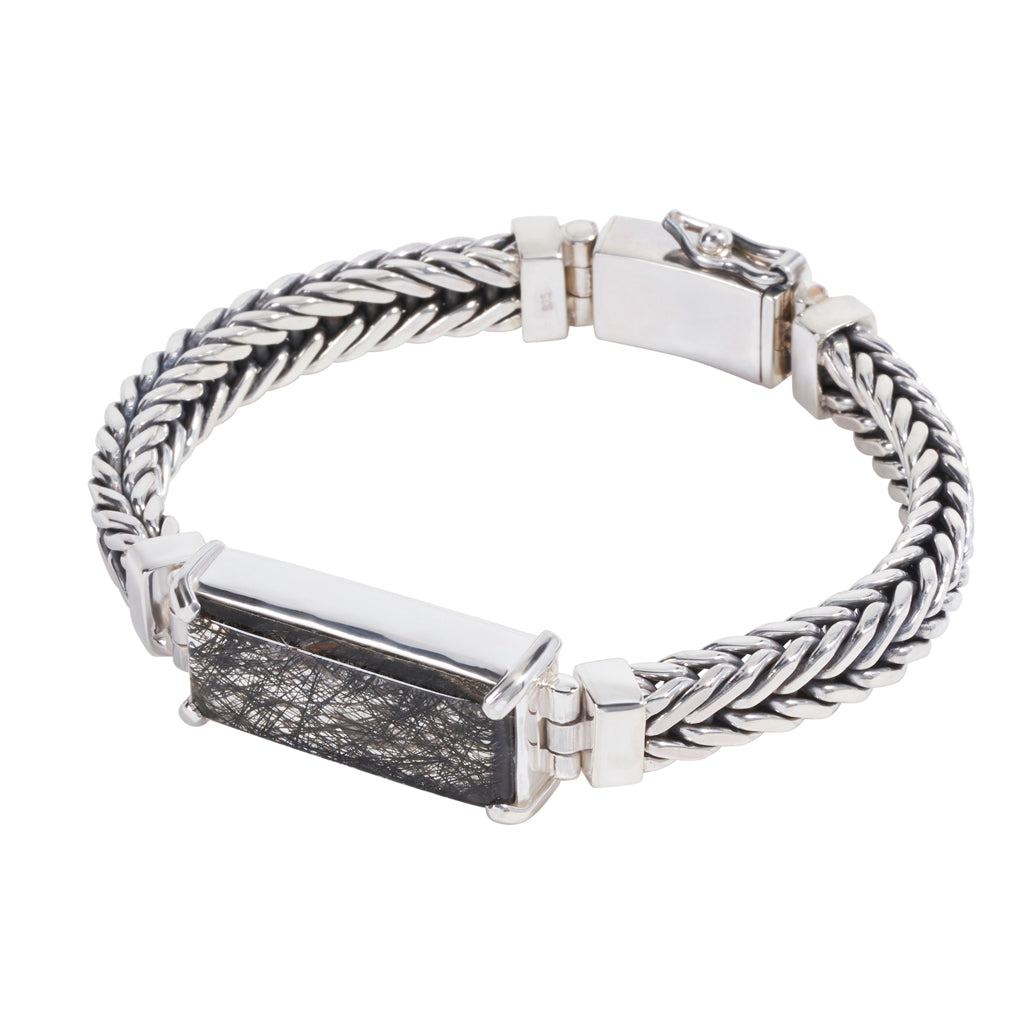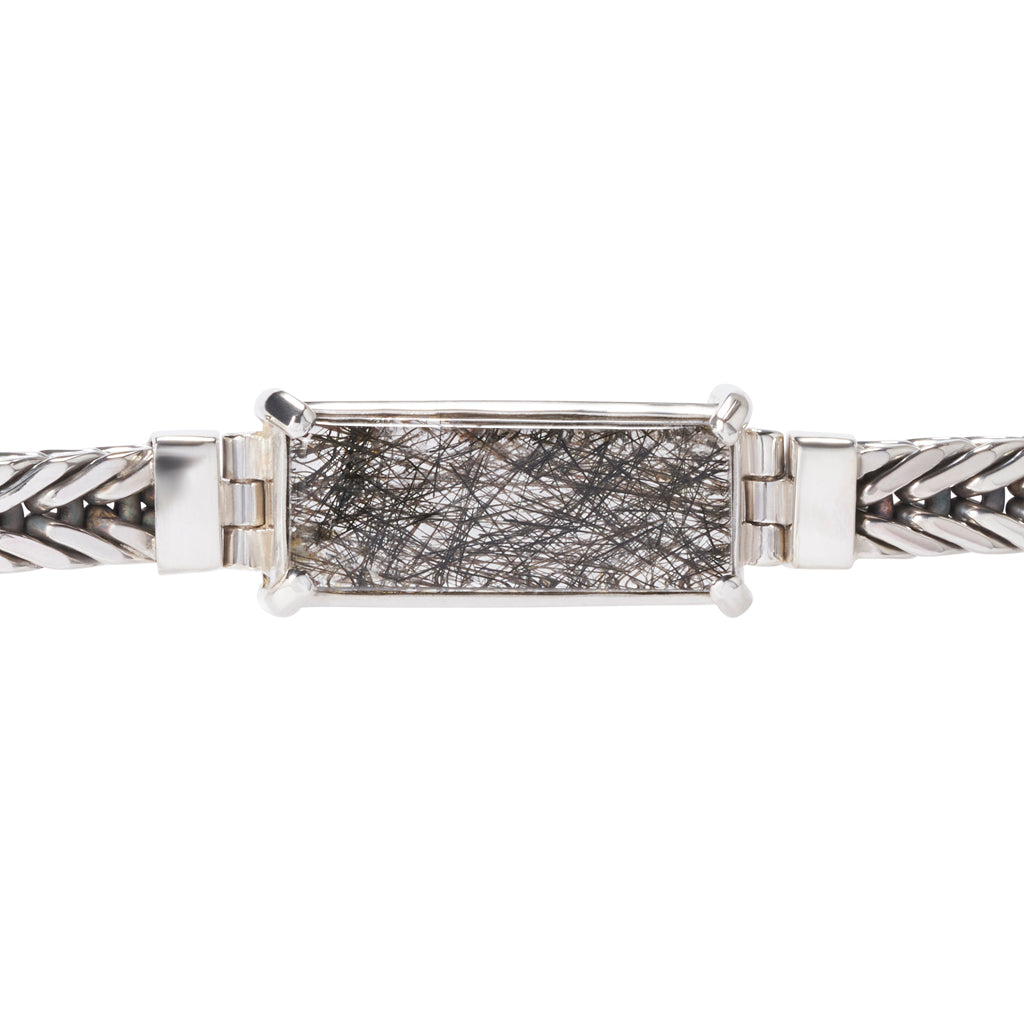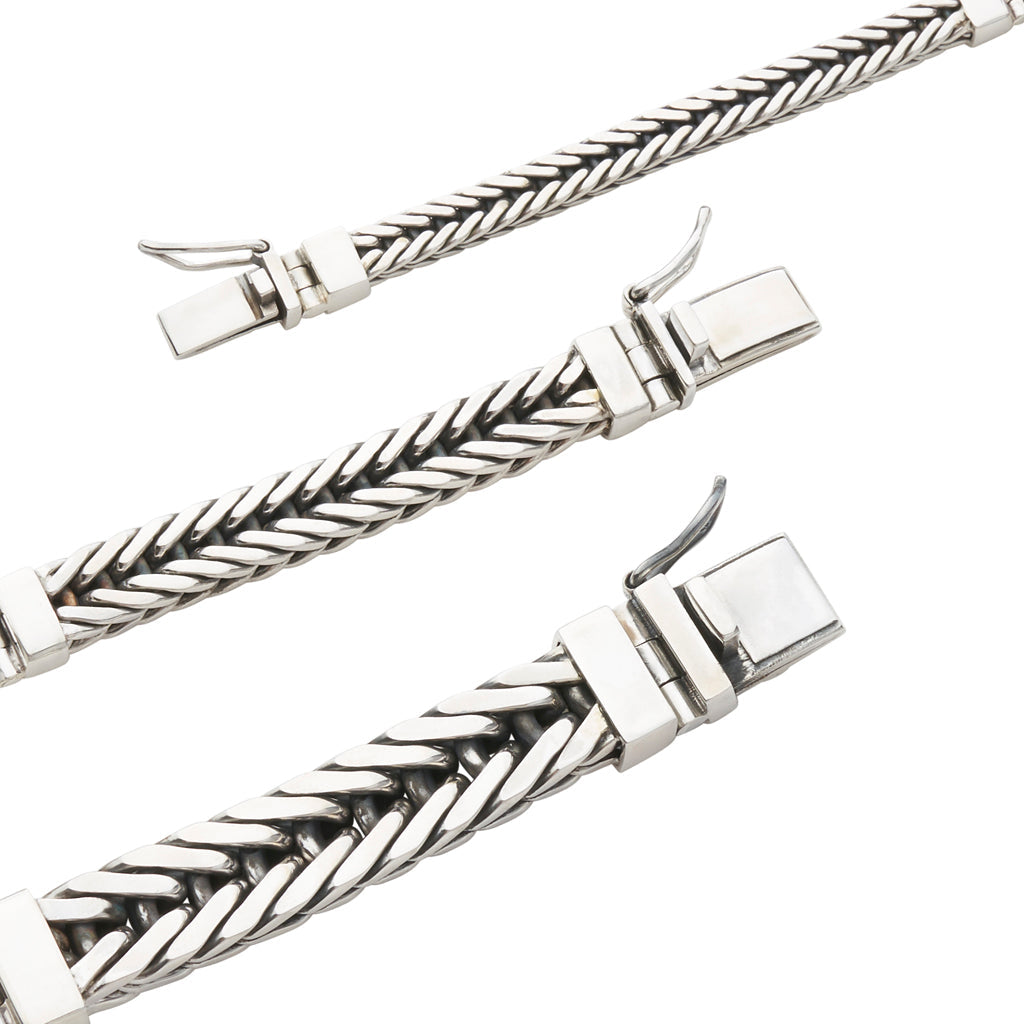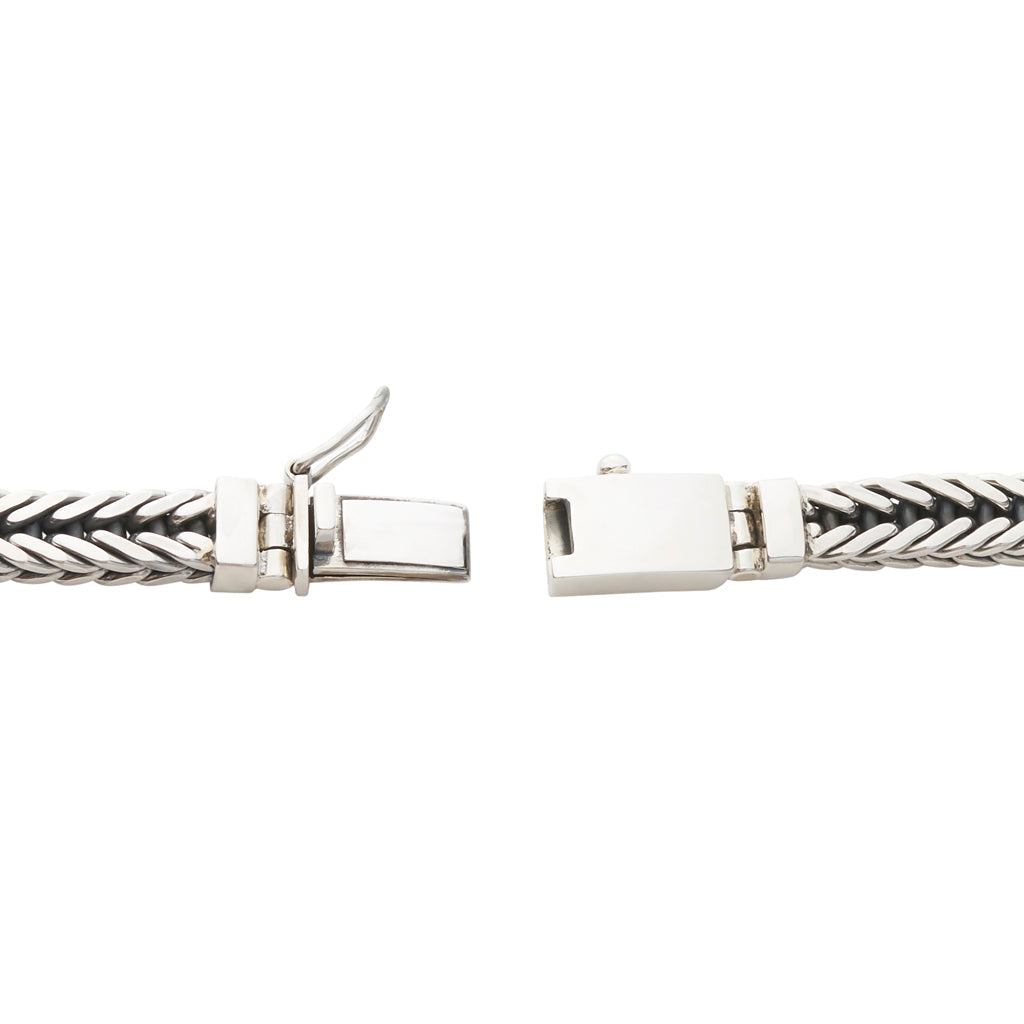 Tourmalated Quartz Square Bracelet
This Curated Collection of Sterling & Stones is hand selected and designed by Jimmy Buddha. The Square Chain Bracelet features a Baguette Cabochon Cut piece of Tourmalated Quartz with a locking clasp.
Sterling Silver 
Length: 21cm/8.25in
Width: .8cm/.31in
Weight: 72g
SKU#37374

*Due to the unique nature of stones, please expect variations in color and/or markings.